Spring Catalogue
March 2020: We're delighted to launch our new and largest-ever Spring Catalogue.
Release of our annual price-list is normally a time for celebration, however we acknowledge here the sober reality that – like ourselves - many who are about to browse these pages may be doing so from self-isolation or actual quarantine.
Nonetheless, we have to keep busy, and as long as we continue to have a functioning postal system.
Spring 2020 Catalogue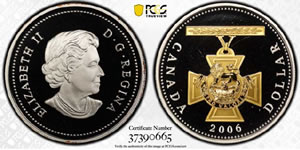 We are happy to service the collecting needs of all of our house-bound customers during the current public health emergency.
All orders will be processed under a careful hygiene protocol and internally shrink-wrapped (where possible) prior to being shipped.
To simplify ordering, we will also be applying a flat postage rate of $3.00 per order, regardless of size of order or destination.
This is our largest price-list ever released, with more than 1,300 items representing 140+ countries.
Please order by item number, using either Telephone, Email or Fax (do not use mail).
Telephone: 613-256-6785 | Toll-free: 888-592-4141 | Email: sean@alliancecoin.com